Dr. David Abankwa MB ChB, MSc, FRCP Edin
Consultant in Rehabilitation Medicine
GMC registration number 4597559 (on Specialist Register)

Dr Abankwa has been a Consultant in Rehabilitation Medicine in South Wales since October 2004, initially in Morriston Hospital, Swansea and since October 2010 in Neath Port Talbot Hospital (NPTH).



Neurological Rehabilitation

He has Consultant responsibility for inpatients on the Neurological Rehabilitation Unit (NRU) based in NPTH. This unit provides multi-disciplinary neurological rehabilitation for patients who have sustained a recent neurological illness or injury. Conditions managed on the unit include traumatic brain injury, subarachnoid haemorrhage, hypoxic brain injury and cerebral infections such as meningitis and encephalitis. The team uses comprehensive assessment and thorough goal planning approach to optimise functional outcome in patients with complex neurological disability.

His other responsibilities in Neurological Rehabilitation include running an outpatient clinic, community visits and working with the community based brain injury team. He has also been instrumental in setting up services such as the Functional Electrical Stimulation service for patients with drop foot based in the Rehabilitation Engineering Unit in Morriston Hospital, Swansea. He has a special interest in the management of spasticity and runs a specialist Spasticity Clinic which provides treatment including botulinum toxin for the management of adult focal spasticity.



Amputee Rehabilitation

Dr Abankwa also heads a multi-disciplinary team which provides specialist rehabilitation input to patients following a major limb amputation and based at the Artificial Limb and Appliances Centre, Morriston Hospital, Swansea.



Teaching & Training

Dr Abankwa has a keen interest in Medical Education and has completed the MSc in Medical Education from Cardiff University. He is an Honorary Senior Tutor at the College of Medicine, Swansea University and is active in teaching at both the undergraduate and postgraduate levels for doctors, nurses and other health professionals. He is an Examiner for the MRCP (UK) clinical examination.



Other activities

He is currently the Chair of the South West Wales Brain Injury Group which has organised the annual South and West Wales Brain Injury conference since 2011.

He is Honorary Patron for Headway Swansea, a voluntary group that supports survivors of brain injury and their families.



Educational/Professional Qualifications
MB, ChB (University of Ghana) December 1994
MRCP (UK) October 1999
MSc. in Rehabilitation Science (University of Southampton), June 2003
Certificate of Completion of Specialist Training (CCST), Rehabilitation Medicine, October 2004
Fellow of the Royal College of Physicians Edinburgh
MSc Medical Education (Cardiff University) 2012
Membership of Professional Bodies

Dr Abankwa is a member of a number of professional bodies including:
British Medical Association
British Society of Rehabilitation Medicine
British Association of Stroke Physicians
Society for Research in Rehabilitation
Association for the Study of Medical Education
Research & Publications

A study of the ability of trans-tibial amputees to walk and perform a cognitive task simultaneously and its relationship to functional ability (April 2003): dissertation submitted in partial fulfilment of the requirements of obtaining an MSc in Rehabilitation Science (University of Southampton).

This paper was presented at the European Congress of Physical & Rehabilitation Medicine in May 2004 and was awarded a prize for being one of the 10 best papers.

An exploration of Swansea medical studentsí experiences of active involvement in an international health student link: A dissertation submitted for the MSc Medical Education, Cardiff University, July 2012

Abankwa D, Llewellyn A (2006): Orthoses in the management of spasticity in the lower limb: Advances in Clinical Neuroscience & Rehabilitation: 6: 2; 35-36



Experience & training for Medico-legal work

Dr Abankwa has attended the following training courses for expert witnesses:
Bond-Solon training course for Expert Witnesses in 2005
Medico-legal training day organised by Irwin Mitchell Solicitors April 2011
Medico-legal conference organised by the British Medical Association 2015
He has been undertaking medico-legal work since 2006. He produces up to five reports a year and has received excellent feedback from the instructing Solicitors. He is happy to receive instructions from Solicitors representing both Claimants and Defendants or as a Single Joint Expert.



Areas of Clinical Expertise

Dr Abankwa is widely experienced in the management of patients following the onset of neurological disability or following a major limb amputation. His particular areas of clinical expertise include:
Rehabilitation of patients following traumatic brain injury/ brain haemorrhage/ hypoxic brain injury & sub-arachnoid haemorrhage
Rehabilitation of patients with multiple sclerosis/ brain inflammation
Rehabilitation following spinal cord injury/ paraplegia/ tetraplegia/spinal infarction/ spinal tumours
Rehabilitation following major limb amputation
Management of cerebral palsy/ birth anoxia in adulthood
Rehabilitation needs assessment following acquired brain injury
Rehabilitation following cerebral infections eg meningitis/ encephalitis
Management and prevention of pressure ulcer formation
Management of complex neurological disability & general disability
Management of musculo-skeletal disorders & painful conditions eg complex regional pain syndrome, phantom limb pain
Medico-legal areas of expertise
Personal injury
Clinical negligence
Assessment of causation and liability
Assessment of condition and prognosis
Timescales and geographical coverage

Dr Abankwa aims to complete most reports within three months of receipt of all the relevant information. He is willing to travel to all parts of the UK to see patients as he is aware that people with neurological disability may have difficulty travelling to South Wales to see him.



Contact details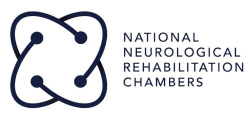 For medicolegal enquiries, please contact Dr Abankwa via NRC Medical Experts

Address: 11 Rake House Farm, Rake Lane, North Shields, NE29 8EQ
Email: enquiries@nnrc.org.uk
Telephone: 0191 466 1406

For other enquiries please email him at d.abankwa@btinternet.com